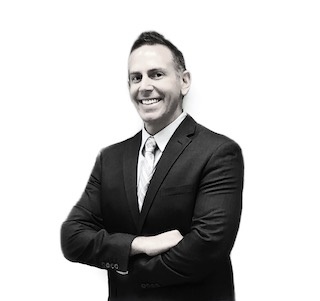 Ryan S. Shipp, Esquire
Attorney Ryan S. Shipp is the founder of the Law Office of Ryan S. Shipp, PLLC and CEO of Clear2Close Title & Escrow, LLC a full service title insurance agency. Mr. Shipp was raised in West Bloomfield, Michigan and has brought his Midwest Values to South Florida where he has called his home for the last 15 years. Lincensed in 2008, Mr. Shipp focuses his practice on assisting his clients with Business, Real Estate, and Estate related matters.
Mr. Shipp assists Landlords and Property Managers in Residential and Commercial Evictions, Mobile Home Park Evictions, Unlawful Detainers, Ejectments, Replevins, Quiet Title, and the Partition of Florida Real Property actions.
Mr. Shipp is also well versed with Chapters 718 and 720 of the Florida Statutes and his office currently represents numerous Homeowners Associations and Condominium Associations throughout the State of Florida serving as both General Legal and Collections Counsel as well as working on behalf of honeowners against associations.
Attorney Shipp's extensive focus on fact investigation, legal research, development of theory, strategy of case, and his ability to pay attention to detail, compliments his skills in:
Evictions (Ch. 83 F.S. and Ch. 723 F.S.), Unlawful Detainers (Ch. 82 F.S.) , Ejectment (Ch. 66 F.S.), Replevin Actions (Ch. 78 F.S.), and Partition of Real Property (Ch. 64 F.S.)
Florida Condominium (Ch. 718 F.S.) and HOA Representation (Ch. 720 F.S.)
Homeowner Representation against the Association
Breach of Contract Disputes
Buyer and Seller Representation with Real Estate and Escrow Deposit Disputes
Purchases, Sales and Leases of Residential Real Estate
Commercial Real Estate Acquisitions, Sales, Financing, Development and Leasing
Residential Mortgages and Refinance
Commercial Loans and Private Money Loans
Short Sales and Loan Work-outs
Formation and Dissolution of Limited Liability Companies, Corporations and Partnerships
Operating Agreements and Shareholder Agreements
Buy-Sell Agreements/ Purchase and Sale of Businesses
Non-Compete Agreements
Management Contracts
Listing and Broker Agreements
Wills, Trusts & Estates
State of Florida
U.S. District Court, Southern District of Florida
U.S. District Court, Northern District of Florida
U.S. District Court, Middle District of Florida
Thomas M. Cooley Law School, Juris Doctor
Dean's List
Advanced Practice Mediation Certificate
Criminal Procedure Mock Trial Competition
Jewish Law Student Association, Founder and President
Real Estate Law Society
Florida State University, Bachelor of Science in Computers/Information Technology
Dean's List
Phi Alpha Delta
Attorneys' Title Fund Services, LLC Member Agent
Legacy Bank of Florida, Advisory Board Member
Lantana Chamber of Commerce, Board of Director
Guardian ad Litem, 15th Judicial Circuit
Palm Beach County Bar Association
Kiwanis Club
Palm Beach Fishing Club