West Palm Beach Loan Modification Attorneys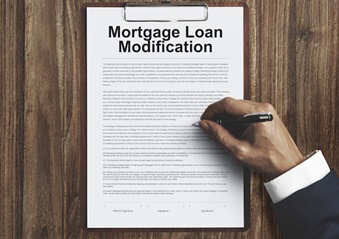 If you're having a hard time keeping up with your mortgage payments, you're not alone. Many folks in Florida and all over the U.S. are in the same boat. Luckily, there's a solution that can help you avoid foreclosure and keep your home. It's called loan modification.
A Loan modification is when your mortgage terms get changed in a way that makes your monthly payments easier to handle. This could mean lowering your interest rate, lengthening the time you have to pay back the loan, or even reducing the amount you owe. The goal is to help you stay in your home and avoid foreclosure.
The only thing is, the loan modification process can be pretty complicated. That's where Florida foreclosure defense attorneys, such as Law Office of Ryan S. Shipp, PLLC steps in. Our office can help you through the loan modification process, see if you are eligible, and work on your behalf in obtaining the best possible terms.
Our Florida foreclosure defense attorneys can help you with loan modification:
Eligibility: Not everyone can get a loan modification. We can review your finances and see if you qualify. We'll also let you know about other options if you don't.


Review your mortgage: Our office can read your mortgage contract and point out anything that might affect your ability to get a loan modification. Some contracts require you to miss payments before you can apply for one. We will explain everything to you so you understand.


Help with the application process: Applying for a loan modification can be long and confusing. Our Florida Foreclosure Defense Attorneys can help you fill out the application and submit it to your loan servicer. We will also follow up with the servicer to make sure everything's going okay.


Negotiate on your behalf : West Palm Beach Loan Modification Attorneys, such as Law Office of Ryan S. Shipp, PLLC, can speak with your loan servicer and try to get the best terms possible for your loan modification. We will work on getting a lower interest rate, a longer loan term, or even less money owed, all while attempting to get rid of any fees or penalties.


Representation in court: If your loan modification gets denied or you're facing foreclosure, our West Palm Beach Foreclosure Defense Attorneys can represent you in court. We will fight on your behalf to make sure your rights as a homeowner are protected.
Florida Real Estate Attorney Ryan S. Shipp has been prosecuting and defending foreclosure actions throughout the State of Florida since 2008. With over 14 years plus experience in the foreclosure field, Law Office of Ryan S. Shipp, PLLC understands that negotiating a Loan Modification requires a special skill set.
Many of our West Palm Beach Foreclosure Defense clients have been frustrated in attempting to negotiate with their banks and mortgage companies or have had unsuccessful experiences with "Loan Modification Companies" who have offered many promises and delivered very few results or explanations.

In our experience, especially for those homeowners facing foreclosure, it is important for the homeowner to consult with experienced and knowledgeable West Palm Beach Loan Modification Attorneys who have a thorough understanding in all foreclosure options available, including Loan Modifications, Short Sales, Deed In Lieu of Foreclosure, and most importantly, Foreclosure Defense.
****Call 24/7 for all of your Loan Modification needs****
We are located in Lantana, Florida. We serve clients in West Palm Beach, Boynton Beach, Lake Worth and throughout South Florida:
Palm Beach County

Delray Beach
Boca Raton
Boynton Beach
Lake Worth
Lantana
Palm Beach Gardens
Riviera Beach
Wellington
West Palm Beach
Broward County

Dania Beach
Davie
Deerfield Beach
Fort Lauderdale
Hallandale Beach
Hollywood
Parkland
Pembroke Pines
Pompano
Miami-Dade County

Aventura
Brickell
Coral Gables
Doral
Golden Beach
Hialeah
Miami
North Miami Beach
Sunny Isles Beach