West Palm Beach Mobile Home Eviction Attorneys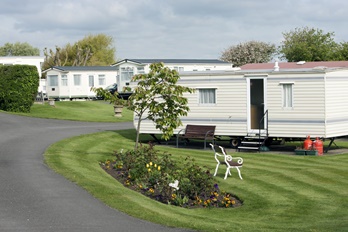 In Florida, Evictions don't just apply to Tenants in homes, condos, and apartments, but also to Mobile Home Owners that rent lots in Mobile Home Parks ("MHP") where the MHP offers ten (10) or more lots for rent.

When it comes to Florida MHP Law and Evictions, our West Palm Beach Mobile Home Eviction Attorneys are knowledgeable with Florida Statutes, Chapter 723, which governs Mobile Home Park Tenancies and the court room. Our experienced Eviction lawyers assist Property Managers and MHP Owners with Evicting MHP Tenants for:
Failure to pay lot rent when due;
Convictions of violating the law when such actions threaten the health, safety, or welfare of other park residents; and
Non-Monetary Violations of the Rental Agreement and/or the Rules and Regulations of the MHP.
Pursuant to 723.061, in the Florida Statutes, before a Mobile Home Owner can be Evicted, they must first be provided with proper written notice. This notice, must be taped to the Owner's door and mailed to the Owner by certified or registered mail, return receipt requested.

Our West Palm Beach Mobile Home Eviction Attorneys assist their MHP clients with the preparation of the proper notice as required by Florida Law and the subsequent Eviction process that follows.

**For Recreational Vehicle (RV) lot rentals or where the Tenant rents both the Mobile Home and the lot from the MHP, Chapter 83 of the Florida Statutes governs the Eviction process.**
****Call 24/7 for all of your West Palm Beach Mobile Home Park Eviction needs****
Our Office is located in Lantana, Florida. We serve Property Managers and MHP Owners in Palm Beach County and throughout the State of Florida.