West Palm Beach Mobile Home Eviction Attorneys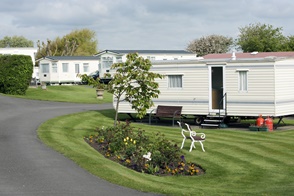 Being a landlord, property manager or owner of a mobile home park in Florida can come with its own set of difficulties, and one of those may include having to evict a tenant. During these times, having a Florida mobile home eviction lawyer by your side can make all the difference.
Your Florida eviction lawyers at Law Office of Ryan S. Shipp, PLLC can help you understand the complex laws and regulations surrounding mobile home evictions in Florida. This includes the reasons for eviction, the necessary notice, and the proper way to file an eviction lawsuit. Your lawyer can also explain your rights and duties as a landlord and guide you in making the best decisions for your situation. A Florida mobile home eviction lawyer not only guides you through the eviction process, but also helps resolve disputes with tenants. This can include disagreements over rent, maintenance and repair issues, and other related matters. Your lawyer can educate you on your rights under the law and provide you with strong legal representation in court if necessary.
When it comes to evicting tenants in a mobile home park, timing is crucial. A knowledgeable Florida mobile home eviction lawyer will ensure the eviction process runs smoothly and quickly, saving you time and money on legal proceedings. This can be especially important in situations where the tenant is not cooperating and legal action is required.

Remember- in Florida, evictions don't just apply to tenants in homes, condos, and apartments, but also mobile home parks that rent lots of ten (10) or more for rent.

When it comes to Florida mobile home park law and evictions, our West Palm Beach Mobile Home Eviction Attorneys are knowledgeable with Florida Statutes, Chapter 723, which governs mobile home park tenancies and the court room. Our experienced eviction lawyers assist property managers, landlords and owners with evicting mobile home park tenants for:
Failure to pay lot rent when due;
Disputes that threaten the health, safety, or welfare of other park residents or mobile home community management; and
Non-monetary violations of rental agreements and/or the rules and regulations that govern the community.


Pursuant to 723.061, of the Florida Statutes, before a tenant can be evicted, they must first be provided with proper written notice. This notice, must be taped to the mobile home owner's door and mailed to the owner by certified or registered mail, return receipt requested.

Our West Palm Beach Mobile Home Eviction Attorneys assist with the preparation of pre-suit notices which are required by law and the eviction process that follows.

**For Recreational Vehicle (RV) lot rentals or where the tenant rents both the mobile home and the lot from the mobile home park, Chapter 83 of the Florida Statutes governs the eviction process.**
****Call 24/7 for all of your West Palm Beach Mobile Home Park Eviction needs****
Our Office is located in Lantana, Florida. We serve Property Managers and MHP Owners in Palm Beach County and throughout the State of Florida.
Landlord Eviction Pricing
Alachua County Mobile Home Eviction Lawyers | Baker County Mobile Home Eviction Lawyers | Bay County Mobile Home Eviction Lawyers | Bradford County Mobile Home Eviction Lawyers | Brevard County Mobile Home Eviction Lawyers | Broward County Mobile Home Eviction Lawyers | Calhoun County Mobile Home Eviction Lawyers | Charlotte County Mobile Home Eviction Lawyers | Citrus County Mobile Home Eviction Lawyers | Clay County Mobile Home Eviction Lawyers | Collier County Mobile Home Eviction Lawyers | Columbia County Mobile Home Eviction Lawyers | DeSoto County Mobile Home Eviction Lawyers | Dixie County Mobile Home Eviction Lawyers | Duval County Mobile Home Eviction Lawyers | Escambia County Mobile Home Eviction Lawyers | Flagler County Mobile Home Eviction Lawyers | Franklin County Mobile Home Eviction Lawyers | Gadsden County Mobile Home Eviction Lawyers | Gilchrist County Mobile Home Eviction Lawyers | Glades County Mobile Home Eviction Lawyers | Gulf County Mobile Home Eviction Lawyers | Hamilton County Mobile Home Eviction Lawyers | Hardee County Mobile Home Eviction Lawyers | Hendry County Mobile Home Eviction Lawyers | Hernando County Mobile Home Eviction Lawyers | Highlands County Mobile Home Eviction Lawyers | Hillsborough County Mobile Home Eviction Lawyers | Holmes County Mobile Home Eviction Lawyers | Indian River County Mobile Home Eviction Lawyers | Jackson County Mobile Home Eviction Lawyers | Jefferson County Mobile Home Eviction Lawyers | Lafayette County Mobile Home Eviction Lawyers | Lake County Mobile Home Eviction Lawyers | Lee County Mobile Home Eviction Lawyers | Leon County Mobile Home Eviction Lawyers | Levy County Mobile Home Eviction Lawyers | Liberty County Mobile Home Eviction Lawyers | Madison County Mobile Home Eviction Lawyers | Manatee County Mobile Home Eviction Lawyers | Marion County Mobile Home Eviction Lawyers | Martin County Mobile Home Eviction Lawyers | Miami-Dade County Mobile Home Eviction Lawyers | Monroe County Mobile Home Eviction Lawyers | Nassau County Mobile Home Eviction Lawyers | Okaloosa County Mobile Home Eviction Lawyers | Okeechobee County Mobile Home Eviction Lawyers | Orange County Mobile Home Eviction Lawyers | Osceola County Mobile Home Eviction Lawyers | Palm Beach County Mobile Home Eviction Lawyers | Pasco County Mobile Home Eviction Lawyers | Pinellas County Mobile Home Eviction Lawyers | Polk County Mobile Home Eviction Lawyers | Putnam County Mobile Home Eviction Lawyers | St. Johns County Mobile Home Eviction Lawyers | St. Lucie County Mobile Home Eviction Lawyers | Santa Rosa County Mobile Home Eviction Lawyers | Sarasota County Mobile Home Eviction Lawyers | Seminole County Mobile Home Eviction Lawyers | Sumter County Mobile Home Eviction Lawyers | Suwannee County Mobile Home Eviction Lawyers | Taylor County Mobile Home Eviction Lawyers | Union County Mobile Home Eviction Lawyers | Volusia County Mobile Home Eviction Lawyers | Wakulla County Mobile Home Eviction Lawyers | Walton County Mobile Home Eviction Lawyers | Washington County Mobile Home Eviction Lawyers