West Palm Beach Homeowners Attorneys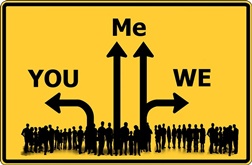 Homeowner Legal Representation
If you're a homeowner or unit owner in Florida and you're having a dispute with your community association, you might be wondering if you need to hire an attorney. The answer is: it depends on the situation. In some cases, legal representation might be necessary to protect your rights and interests.
Community associations in Florida are governed by a complex set of laws and regulations (Chapter 718 and Chapter 720 of the Florida Statutes), so disputes between homeowners and associations can quickly become complicated. If you decide to pursue legal action against your Florida community association, make sure you hire attorneys that focus their practice in the area of community association law.
These attorneys know the ins and outs of the legal issues that commonly arise in community association disputes, like disputes over assessments or covenant violations. If you hire an attorney, they'll review the relevant governing documents and Florida statutes to determine your rights and obligations. They'll also likely review any communications or correspondence between you and the association, as well as any other evidence that may be relevant to the dispute.
If the dispute can't be resolved through alternative dispute resolution or informal negotiation, a lawsuit may be filed on your behalf seeking relief, such as an injunction to prevent the community association from taking certain actions, or damages for any harm you may have suffered.
Keep in mind that community associations in Florida are required to follow certain procedures before they can take legal action against you. They may need to provide written notice of any alleged violations of the association's governing documents and give you an opportunity to cure the alleged violation before taking legal action.
If you're thinking about hiring a lawfirm to represent you in a dispute with your community association, make sure you find a real estate law firm that has experience in community association law, such as Law Office of Ryan S. Shipp, PLLC. We can help you navigate the legal issues involved in your dispute and ensure that your rights are protected. Legal representation can be a valuable tool for protecting homeowners' rights and interests in disputes with their community associations in Florida. Just make sure you're aware of your rights under Florida law and seek legal representation if you believe your rights have been violated.
We represent homeowners against Florida Condominium and Homeowners' Associations. The West Palm Beach Homeowners Attorneys at Law Office of Ryan S. Shipp, PLLC provide document review and aggressive representation on behalf of homeowners and businesses whose property(s) are located within condominium associations and homeowners associations in the State of Florida.

Our Florida Homeowners' Lawyers are well versed with Florida Statutes, Chapter 718 F.S., which governs Condominiums, Florida Statutes, Chapter 719 F.S., which governs Cooperatives, and Florida Statutes, Chapter 720 F.S., which governs Homeowners Associations.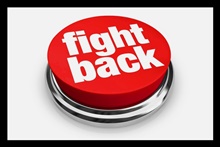 If you are going through one or more of the following issues, it is recommended that you seek a consult with an attorney to discuss your options.
Is your Florida COA, HOA, or Neighbor acting illegally, unethically, or inappropriately?

Is your Board of Directors or Management Company violating Florida State and Federal Laws, harassing you, breaching a fiduciary duty or selectively enforcing your Association's governing documents and Rules and Regulations?

Is there property damage (e.g. floods, leaks, water intrusion, roof leaks, etc.) to your Unit or Home and nobody wants to take responsibility?

Are you having problems with your insurance company as a result of lack of responsibility?

Are you having issues with a Contractor or Developer?

Are you a Homeowner that needs assistance with an Information Request or Official Records Request to see if you have a viable cause of action against your Association?
***Florida's Top 10 Most Common Community Association Problems***
As a Florida homeowner, you have rights and you may not be equipped to fight a legal battle against a COA or an HOA alone. Call us today @ 561.699.0399 and see how our West Palm Beach Homeowners Attorneys can assist.
The experienced and knowledgeable West Palm Beach Homeowners Lawyers at Law Office of Ryan S. Shipp, PLLC are here to help Florida homeowners dealing with Florida community association disputes including arbitrations, mediations, and fighting on your behalf in court. We serve Broward, Miami-Dade, and Palm Beach County.
Our Office is located in Lantana, Florida. We represent homweowners in Boynton Beach, Lake Worth, West Palm Beach, and throughout South Florida.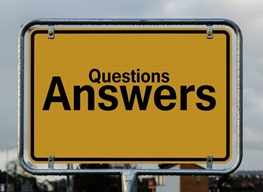 You may be interested in seeing some of our other legal posts on Florida Community Associations. For your convenience, please see links below:
Community Association Legal Blog Links
West Palm Beach Homeowners Lawyers
West Palm Beach Homeowners Attorneys
Lake Worth Homeowners Attorneys
Boynton Beach Homeowners Attorneys
Wellington Homeowners Attorneys