Lake Worth Beach Homeowners Attorneys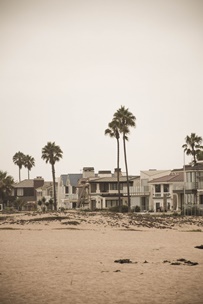 Do you live in a Lake Worth Florida condiminium or home that is goverened by an Association? Are you being harrassed, is your Association selectively enforcing rules, not enforcing rules, or holding illegal meetings? Has the Asssociation shut-off your gate code so you have no access to the community?

Believe it or not, these types of practices happen all too often in Florida Associations. If you're going through one or more of these issues with your Association it can be quite overwelming as you probably feel like you're the underdog. Don't let the Association continue to employ these illegal tactics and fight back!
Our experienced and knowledgeable Lake Worth Beach Homeowners Attorneys aggressively represent Unit Owners and Homeowners fight back against the Association.
The Lake Worth Beach Homeowners Lawyers at The Law Office of Ryan S. Shipp, PLLC are well versed with Florida Chapter 718 F.S., which governs Condominiums, Florida Chapter 719 F.S., which governs Cooperatives, and Florida Chapter 720 F.S., which governs Homeowners Associations. Do any of the following pertain to you?
Is your Florida Association illegally, unethically, or inappropriately?
Is your Board of Directors holding illegal Board Meetings or making decisions without the proper protocols?
Is your Board of Directors or Management Company violating Florida State and Federal Laws, harassing you, breaching a fiduciary duty or selectively enforcing your Association's documents and Rules and Regulations?
Is there damage as a result of water intrusion or leaks and the Association is failing to take any action at all?
Has access to the community been cut-off?
Have you incurred fines?
Are you behind on dues and have received a letter, lien, or lien foreclosure lawsuit from your Association?
Are you a Homeowner that needs assistance with an Information Request or Official Records Review to see if you have a viable cause of action against your Association?
As a Florida Unit Owner or Homeowner you have rights and you may not be equipped to fight a legal battle against a COA or an HOA alone. Call us today @ 561.699.0399 and see how our Lake Worth Beach Homeowners Lawyers can assist with your Florida Community Association disputes. We serve Broward, Miami-Dade, and Palm Beach.
Our Office is located in Lantana, Florida. We serve Boynton Beach, Lake Worth, West Palm Beach, and South Florida.