Real Estate Law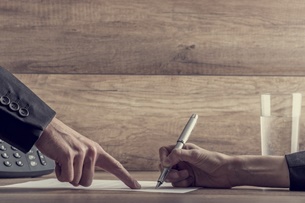 What Qualities Make For A Great Florida Real Estate Lawyer?
What qualities make for a great Florida real estate attorney? The answer is simple. Experience and Knowledge.

From day one, Attorney Ryan S. Shipp and his team made a commitment to offer to its clients the full array of real estate legal services. Attorney Shipp recognizes that both commercial and residential real estate transactions often involves the biggest monetary investment that most people will make in their lives, therefore having an attorney on board to point out possible pitfalls and to keep you protected is our firm's #1 Goal. Our Palm Beach County Real Estate Attorneys know what it takes to help get our clients to the finish line quickly with affordable rates. Our experience and knowledge helps us think outside of the box in order to help guide our clients with making the most educated decisions possible.
What Are The Benefits Of A Florida Real Estate Attorney?
Purchasing real estate is one of the most significant investments that an individual can make, and it is important to ensure that the transaction is carried out smoothly and efficiently. A Florida real estate attorney can play a crucial role in ensuring that the process is handled correctly and that the rights of the buyer or seller are protected.
A real estate attorney can assist in the preparation and review of the purchase agreement and other related documents. They can advise clients on the terms of the contract, such as financing and zoning, and ensure that all parties involved in the transaction understand their rights and responsibilities. This can prevent misunderstandings and disputes from arising later on.
In addition, real estate attorneys are knowledgeable about the laws and regulations that govern real estate transactions in Florida. They can help clients navigate the complexities of the legal system, including compliance with state and federal regulations, and ensure that the transaction complies with all necessary laws.
Another advantage of working with a real estate attorney is that they can assist with the title search and examination process. They can conduct a thorough search of public records to determine if there are any liens or encumbrances on the property and advise the client on any potential issues that may arise. This can help prevent any surprises that could negatively impact the transaction and give clients peace of mind.
Finally, real estate attorneys can provide representation in the event of a dispute. Whether it is a dispute between the buyer and seller, a dispute over title, or any other issue that may arise during the real estate transaction, a real estate attorney can provide valuable legal counsel and representation.
In sum, a Florida real estate attorney can offer numerous benefits to those involved in a real estate transaction. From the preparation and review of documents to navigating the legal system and representing clients in disputes, a real estate attorney can help ensure that the transaction is handled efficiently and effectively. By working with a qualified real estate attorney, such as Ryan S. Shipp, Esquire, individuals can protect their interests and make informed decisions throughout the real estate process.
What Do We Do?
Accordingly, Attorney Shipp and his team provide services including the drafting and reviewing of real estate contracts, negotiating, real estate closings, buyer and seller representation, escrow deposit dispute and breach of contract representation, drafting documents affecting real estate, prosecuting and defending mortgage foreclosures, evictions, ejectments, and unlawful detainer actions, quiet title and reformation actions, construction liens and defects, tax certificates/tax deeds, and partitions of real property.

We want to be your Palm Beach County Real Estate Lawyers.
Commercial Real Estate Attorneys
Office & Retail Lease Preparation
Lease Restructuring
Acquisition - Disposition
Loan Modification & Restructuring
Commercial Lender Foreclosure & Foreclosure Defense
Land Use & Zoning
Breach of Contract
Unity of Title
Residential Real Estate Attorneys
Residential Lease Drafting
Deed-In-Lieu of Foreclosure
Quite Title Actions
Partition of Real Property
Adverse Possession
Color of Title
Alachua County Real Estate Lawyers | Baker County Real Estate Lawyers | Bay County Real Estate Lawyers | Bradford County Real Estate Lawyers | Brevard County Real Estate Lawyers | Broward County Real Estate Lawyers | Calhoun County Real Estate Lawyers | Charlotte County Real Estate Lawyers | Citrus County Real Estate Lawyers | Clay County Real Estate Lawyers | Collier County Real Estate Lawyers | Columbia County Real Estate Lawyers | DeSoto County Real Estate Lawyers | Dixie County Real Estate Lawyers | Duval County Real Estate Lawyers | Escambia County Real Estate Lawyers | Flagler County Real Estate Lawyers | Franklin County Real Estate Lawyers | Gadsden County Real Estate Lawyers | Gilchrist County Real Estate Lawyers | Glades County Real Estate Lawyers | Gulf County Real Estate Lawyers | Hamilton County Real Estate Lawyers | Hardee County Real Estate Lawyers | Hendry County Real Estate Lawyers | Hernando County Real Estate Lawyers | Highlands County Real Estate Lawyers | Hillsborough County Real Estate Lawyers | Holmes County Real Estate Lawyers | Indian River County Real Estate Lawyers | Jackson County Real Estate Lawyers | Jefferson County Real Estate Lawyers | Lafayette County Real Estate Lawyers | Lake County Real Estate Lawyers | Lee County Real Estate Lawyers | Leon County Real Estate Lawyers | Levy County Real Estate Lawyers | Liberty County Real Estate Lawyers | Madison County Real Estate Lawyers | Manatee County Real Estate Lawyers | Marion County Real Estate Lawyers | Martin County Real Estate Lawyers | Miami-Dade County Real Estate Lawyers | Monroe County Real Estate Lawyers | Nassau County Real Estate Lawyers | Okaloosa County Real Estate Lawyers | Okeechobee County Real Estate Lawyers | Orange County Real Estate Lawyers | Osceola County Real Estate Lawyers | Palm Beach County Real Estate Lawyers | Pasco County Real Estate Lawyers | Pinellas County Real Estate Lawyers | Polk County Real Estate Lawyers | Putnam County Real Estate Lawyers | St. Johns County Real Estate Lawyers | St. Lucie County Real Estate Lawyers | Santa Rosa County Real Estate Lawyers | Sarasota County Real Estate Lawyers | Seminole County Real Estate Lawyers | Sumter County Real Estate Lawyers | Suwannee County Real Estate Lawyers | Taylor County Real Estate Lawyers | Union County Real Estate Lawyers | Volusia County Real Estate Lawyers | Wakulla County Real Estate Lawyers | Walton County Real Estate Lawyers | Washington County Real Estate Lawyers | Florida Real Estate Lawyers