Life Estates, Enhanced Life Estates, and Quit-Claim Deed Attorneys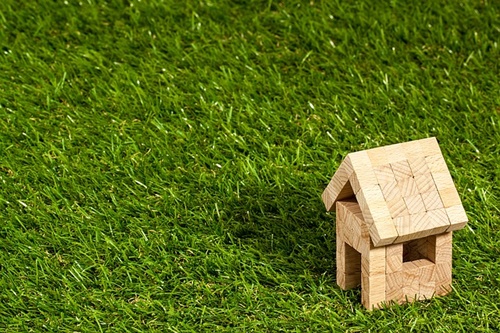 The Law Office of Ryan S. Shipp, PLLC provides its clients with the highest quality estate planning legal services in Palm Beach County and throughout South Florida that are tailored to our clients' individual needs.
Many of our clients are interested in Life Estates, Enhanced Life Estates, which are sometimes called Ladybird Deeds, and Quit Claim Deeds.
Florida Life Estate
A Florida Life Estate is a legal interest in real property that lasts during life of the person and upon death, the ownership of the property may revert back to the original owner or pass on to another named person/beneficiaries which are called remaindermen. The person who has a life estate is most commonly referred to as the "life tenant." Also, please note that a life estate is not an outright ownership in the real property, but rather an interest with a right to use the real property for a specified life in being. The major benefits of a Florida Life Estate include avoidance of probate, leaving your property to named heirs, and retention of the property during your life time.
Florida Enhanced Life Estate (Ladybird Deed)
A Florida Enhanced Life Estate is not a type of deed even though it is often referred to as a "Ladybird Deed, but rather a form of interest in real property that the grantee "may" take. Essentially, the title of the property is split into two (2) parts-
(1) a current (Life Estate) interest; and
(2) a residual interest that arises (i.e. in a named beneficiary/remaindermen) only upon the life-tenants passing.
The difference between a Florida Life Estate and an Florida Enhanced Life Estate is that historically Life Estates cannot be easily changed; however, the Florida Enhanced Life Estate allows the life tenant to remain in control until they pass. Specifically, you may find language similar to the following when referring to the life tenant:
"For a Life Estate, without any liability for waste and with full power and authority in said life estate to sell, convey, mortgage, lease or otherwise manage and dispose of the property described herein, in fee simple, with or without consideration, without joinder or the remainderman, and with full power and authority to retain any and all proceeds generated thereto, and upon the death of the last life tenant, the remainder, if any to [name]."
Florida Quit Claim Deeds
A Florida Quit-Claim Deed is used to transfer an interest in real property from one party to another. There are absolutley no guarantees made about the title or condition of the real property. This means that the Grantee takes the interest in the property from the Grantor "As Is". For example, if there are any liens, unpaid taxes, mortgages, violations or other issues that are tied to the property, the Grantee receives the property in that condition with those issues. Some of the reasons our clients look to do a Florida Quit Claim Deed is to transfer an interest in the property or the property itself for one (1) of the following reasons:
Transfer the property to a living trust;
From a single ownership to a co-ownership;
From a single ownership to a business entity;
Remove a party due to a divorce settlement;
From community property to a joint tenancy with rights of survivorship; and
From one co-owner to another.
Additionally, transfer taxes are required to be paid with Florida Quit-Claim Deeds unless an exception is met. Some of the possible exceptions to the required transfer tax include:
Parent entity to an owned subsidiary or from a subsidiary to its sole parent entity;
Owner to a single member LLC or from a single member LLC to its sole owner;
Husband and wife as tenants by the entirety to a LLC in which the husband and wife each own one-half of the membership interests or a transfer from such LLC to the husband and wife; and
Owner of real estate in a joint tenancy with rights of survivorship to an entity in which the ownership is proportionate to the ownership in the joint tenancy or a proportionate transfer of such real estate from the entity to its owners who received undivided interests in the property.
To learn more about our services or to set-up an in office appointment with one of our West Palm Beach Attorneys, call us today.
**Call 24/7 for all of your Florida Life Estates, Enhanced Life Estates and Quit-Claim Deed needs**

Our Office is located in Lantana, Florida. We serve South Florida!