West Palm Beach Wills, Trusts and Estates Attorneys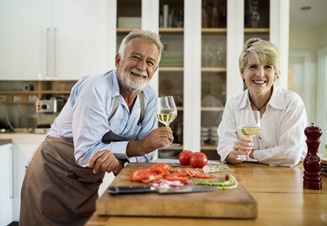 The Law Office of Ryan S. Shipp, PLLC provides to its clients the highest quality estate planning legal services in South Florida that are tailored to our clients' individual needs. Let's face it, death and the end of life is not an "exciting" topic of discussion that you have over dinner. However, death is a realty that happens to everyone in their lifetime.
If you have children, own a business, real property, personal property, family heirlooms, vehicles, boats, bank accounts, stocks, bonds, jewelry, household goods, pets, or other property, it is highly recommended that you have an estate plan to help provide for your loved ones and protect and preserve your assets by ensuring that your financial affairs are in order during your lifetime and upon your passing.

A well drafted Florida estate plan lets your loved ones grieve upon your death instead of having to deal with the headaches associated with not properly planning. Two (2) of the most commonly utilized and valuable estate planning instruments are Florida Wills and Florida Trusts.
Florida Wills are the most common estate planning instrument. A Florida Will sets forth your wishes and desires by specifying which of your belongings go to which beneficiaries upon your death. Our West Palm Beach Wills Attorneys are here to assist with all of your Florida Wills needs.
Contrary to what most people believe, Florida Trusts don't apply to just wealthy individuals Florida. A Florida Revocable Living Trust essentially allows you to create an artificial entity to use, hold, and manage all of your property while you're living and then leave property to your designated beneficiaries upon your death. Florida Trusts differ from Florida Wills in that they are private in nature and if the Trust holds all of the estate assets, they will pass outside of probate, which can help save money and time.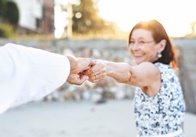 Our services include, but are not limited to:
Florida Wills;
Florida Revocable Living Trusts;
Special Needs Planning;
Florida Powers of Attorney (POA);
Healthcare Advance Directives;
Healthcare Surrogate Designations;
Florida Living Wills; and
HIPAA Authorizations and Releases.
The experienced and knowledgeable West Palm Beach Wills, Trusts, and Estates Attorneys of The Law Office of Ryan S. Shipp, PLLC are here to assist with ALL aspects of your Florida Estate Planning. We serve Broward, Miami-Dade, and Palm Beach.
**Call 24/7 for all of your Florida Estate Planning needs**

Our Office is located in Lantana, Florida. We serve South Florida!