Lantana Business Lawyers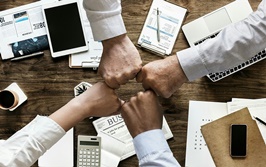 In order to run an efficient business, there are two (2) essentials every business owner needs to have from the very start. That is a good accountant and a great business lawyer. The Law Office of Ryan S. Shipp, PLLC and its team of experienced and knowledgeable Lantana Business Lawyers represent individuals and corporate clients conducting business in a wide range of areas and we want to be your business attorney!

Whether it be the formation of a new business entity or the aquisition or disposition of a business, commercial Landlord-Tenant dispute, or full blown business litigation, our Lantana Business Lawyers are here to assist with all of your business law needs.

Our office is conveniently located just east of I-95 in Lantana, Florida. Our Lantana Business Attorneys serve Lake Worth, Boynton Beach, West Palm Beach, and South Florida.
Why Does A Florida Business Need A Lawyer?
Florida business lawyers play a vital role in helping businesses navigate the complex legal landscape of the state. Whether you're starting a new business, expanding an existing one, or dealing with legal issues that arise as you operate your business, a skilled business lawyer can provide valuable guidance and representation.
One of the main roles of a Florida business lawyer is to assist with the formation of a new business. This can include choosing the right business structure (such as a corporation, partnership, or LLC), drafting and reviewing contracts and agreements, and handling any necessary filings with the state. A business lawyer can also help with intellectual property issues, such as registering trademarks and copyrights, and can assist with employment law matters, such as drafting employee handbooks and advising on hiring and firing practices.
In addition to helping with the initial setup of a business, Florida business lawyers also provide ongoing legal support to help businesses operate smoothly. This can include negotiating leases and contracts, resolving disputes with vendors or customers, and handling regulatory compliance issues. Business lawyers can also help with mergers and acquisitions, as well as restructuring and dissolution of businesses.
Additionally, Florida business lawyers play an important role in protecting the interests of business owners. This can include drafting buy-sell agreements and succession plans to ensure that the business can continue to operate in the event that a key member leaves or passes away. Business lawyers can also help with disputes between business owners, such as shareholder disputes or disagreements about how to run the company.
When disputes or legal issues do arise, Florida business lawyers are skilled at representing their clients in court. and can come in handy with providing competent representation in litigation, mediation, and arbitration proceedings, as well as negotiating settlements on behalf of their clients.
Overall, Florida business lawyers serve as valuable advisors and advocates for businesses of all sizes. Whether you're starting a small mom-and-pop shop or running a large corporation, a skilled business law firm, such as Law Office of Ryan S. Shipp, PLLC, can provide the legal guidance and representation you need to succeed.
What We Do
Business Law

Business Formation & Dissolution
Business Acquisition - Disposition
Shareholders Agreements
Operating Agreements
Partnership Agreements
Buy-Sell Agreements & Business Closings
For Sale By Owner
Contract Drafting and Negotiation
Employment Agreements
Non-Competition Agreements
Confidentiality Agreements
Breach of Contract
Commercial Landlord-Tenant & Evictions
Buyer and Seller Representation
Our Office is located in Lantana, Florida. Our Lantana Business Attorneys serve South Florida:
Palm Beach County Evictions

Boca Raton
Boynton Beach
Delray Beach
Lake Worth
Lantana
Palm Beach Gardens
Riviera Beach
Wellington
West Palm Beach
Broward County Evictions

Dania Beach
Davie
Deerfield Beach
Fort Lauderdale
Hallandale Beach
Hollywood
Parkland
Pembroke Pines
Pompano
Miami-Dade County Evictions

Aventura
Brickell
Coral Gables
Doral
Golden Beach
Hialeah
Miami
North Miami Beach
Sunny Isles Beach