Landlord Tenant Representation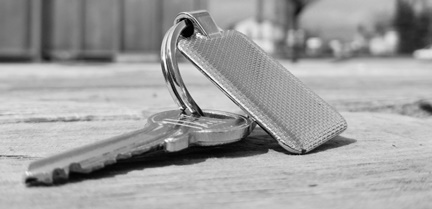 Law Office of Ryan S. Shipp, PLLC is your Florida Landlord Eviction Headquarters when you are seeking experienced Florida Eviction Lawyers. Whether you're an Owner, Landlord, Investor, Third-Party Purchaser, Property Manager or Bank, we have you covered.

Our office has handled in excess of 2,500+ Landlord-Tenant, Eviction, Unlawful Detainer, Ejectment, and Mobile Home Eviction matters throughout the entire State of Florida.

Our knowledgeable West Palm Beach Landlord Tenant Eviction Lawyers and support staff are skilled in handling all areas and aspects of Florida Landlord-Tenant disputes. Our Eviction Attorneys are well versed in understanding the ins and outs of Florida Statutes Chapter 83, which is the law that governs both Landlords and Tenants in both the Commercial and Residential setting.

Additionally, our West Palm Beach Landlord Tenant and Eviction Attorneys are also well versed with Florida Statutes, Chapter 723 which is the law that governs Mobile Home Park Tenancies, Florida Statutes, Chapter 82 which governs Unlawful Detainer actions, and Florida Statutes, Chapter 66, whch governs Ejectments. Florida's laws for regaining possession of real property are very intrique and it is always recommended that when you hire a Florida Evictions Lawyer, they know how to aggressively and properly navigate through the legal system on your behalf.
In Florida, it is not uncommon for Landlords and Tenants to find themselves in a disagreement or dispute. Whether your issue involves a Tenant failing to pay rent or a Landlord failing to maintain the premises pursuant to the terms of the Lease, Law Office of Ryan S. Shipp, PLLC has you covered for ALL of your Landlord Tenant and Eviction needs.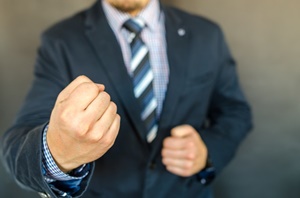 What We Do
Negotiating, drafting and review of commercial and residential leases;
Violation/breach of lease provisions;
Noise and Criminal Violations;
Fighting or other disruptive behavior;
Too many occupants in a dwelling;
Residential, Commercial and Mobile Home Evictions, Unlawful Detainers, Ejectments;
Security deposit disputes;
Failure to pay rent and rent disputes;
Damage to property;
Holdover Tenants;
Abandoned property;
Disposal of abandoned personal property; and
Early termination of Leases.


Landlord Eviction Pricing
Our West Palm Beach Eviction Attorneys also assist clients with Unlawful Detainers, Ejectment and Replevin actions.
****Call 24/7 for all of your West Palm Beach Eviction needs****
Our Office is located in Lantana, Florida. We serve Landlords and Tenants in South Florida:
Palm Beach County

Boca Raton
Boynton Beach
Delray Beach
Lake Worth
Lantana
Palm Beach Gardens
Riviera Beach
Wellington
West Palm Beach
Broward County

Dania Beach
Davie
Deerfield Beach
Fort Lauderdale
Hallandale Beach
Hollywood
Parkland
Pembroke Pines
Pompano
Miami-Dade County

Aventura
Brickell
Coral Gables
Doral
Golden Beach
Hialeah
Miami
North Miami Beach
Sunny Isles Beach
Alachua County Eviction Lawyers | Baker County Eviction Lawyers | Bay County Eviction Lawyers | Bradford County Eviction Lawyers | Brevard County Eviction Lawyers | Broward County Eviction Lawyers | Calhoun County Eviction Lawyers | Charlotte County Eviction Lawyers | Citrus County Eviction Lawyers | Clay County Eviction Lawyers | Collier County Eviction Lawyers | Columbia County Eviction Lawyers | DeSoto County Eviction Lawyers | Dixie County Eviction Lawyers | Duval County Eviction Lawyers | Escambia County Eviction Lawyers | Flagler County Eviction Lawyers | Franklin County Eviction Lawyers | Gadsden County Eviction Lawyers | Gilchrist County Eviction Lawyers | Glades County Eviction Lawyers | Gulf County Eviction Lawyers | Hamilton County Eviction Lawyers | Hardee County Eviction Lawyers | Hendry County Eviction Lawyers | Hernando County Eviction Lawyers | Highlands County Eviction Lawyers | Hillsborough County Eviction Lawyers | Holmes County Eviction Lawyers | Indian River County Eviction Lawyers | Jackson County Eviction Lawyers | Jefferson County Eviction Lawyers | Lafayette County Eviction Lawyers | Lake County Eviction Lawyers | Lee County Eviction Lawyers | Leon County Eviction Lawyers | Levy County Eviction Lawyers | Liberty County Eviction Lawyers | Madison County Eviction Lawyers | Manatee County Eviction Lawyers | Marion County Eviction Lawyers | Martin County Eviction Lawyers | Miami-Dade County Eviction Lawyers | Monroe County Eviction Lawyers | Nassau County Eviction Lawyers | Okaloosa County Eviction Lawyers | Okeechobee County Eviction Lawyers | Orange County Eviction Lawyers | Osceola County Eviction Lawyers | Palm Beach County Eviction Lawyers | Pasco County Eviction Lawyers | Pinellas County Eviction Lawyers | Polk County Eviction Lawyers | Putnam County Eviction Lawyers | St. Johns County Eviction Lawyers | St. Lucie County Eviction Lawyers | Santa Rosa County Eviction Lawyers | Sarasota County Eviction Lawyers | Seminole County Eviction Lawyers | Sumter County Eviction Lawyers | Suwannee County Eviction Lawyers | Taylor County Eviction Lawyers | Union County Eviction Lawyers | Volusia County Eviction Lawyers | Wakulla County Eviction Lawyers | Walton County Eviction Lawyers | Washington County Eviction Lawyers