Landlord Attorneys Boynton Beach Florida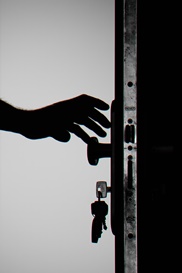 Are you a Landlord with rental property(s) in Boynton Beach Florida and need a Boynton Beach Landlord Lawyer? The aggressive and knowledgeable Boynton Beach Landlord Lawyers at the Law Office of Ryan S. Shipp, PLLC are here to assist Landlords with all Landlord/Tenant issues including evictions relating to both commercial and residential properties throughout Palm Beach County and South Florida.
BOYNTON BEACH LANDLORD REPRESENTATION
Negotiating, drafting, and review of commercial and residential leases;

Violation/breach of lease provisions;

Noise violations;

Fighting or other disruptive behavior;

Too many occupants in a dwelling;

Evictions and Unlawful Detainers;

Lawsuits for possession- see our Landlord Eviction Fee Schedule;

Security deposit disputes;

Failure to pay rent and rent disputes;

Damage to property;

Holdover Tenants;

Abandoned property;

Disposal of abandoned personal property; and

Early termination of Leases.
Our services are not only limited to the issues above. The Boynton Beach Landlord Attorneys at The Law Office of Ryan S. Shipp, PLLC are here to assist with ALL aspects of Florida Landlord-Tenant law including Mobile Home Park Evictions and Florida Unlawful Detainer actions. We serve Broward Landlords, Miami-Dade Landlords, and Palm Beach Landlords.
***Call 24/7 for all of your Landlord Tenant and Eviction needs***
Our Office is located in Lantana, Florida. We serve Boynton Beach and South Florida.