Lantana Landlord Lawyers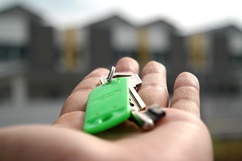 What Does A Landlord-Tenant Lawyer Do?
As a landlord or tenant, it is essential to understand your rights and responsibilities under the law in Florida, which is Chapter 83 of the Florida Statutes. A landlord-tenant lawyer is an attorney who specializes in the legal issues that arise between landlords and tenants. They can help you navigate the complex legal system and protect your rights and interests.
One of the primary services offered by a landlord-tenant lawyer is lease agreement review and drafting. They can help you understand the terms of the lease and ensure that it is legally binding and enforceable. They can also advise you on the rights and obligations of each party and help you negotiate any changes to the lease.
Another important role of a landlord-tenant lawyer is to represent clients in eviction proceedings. They can assist landlords in the eviction process and help tenants defend themselves against an eviction. This can include representing clients in court and negotiating settlements.
A landlord-tenant lawyer can also provide advice on security deposits and rent payments. They can advise landlords on their obligations to return security deposits and tenants on their rights to receive a refund. They can also assist in resolving disputes related to rent payments, late fees, and other related issues.
In addition, a landlord-tenant lawyer can advise clients on compliance with state and federal housing laws, such as fair housing laws and housing discrimination laws. They can help ensure that landlords and tenants are in compliance with these laws and avoid potential legal problems.
Finally, a landlord-tenant lawyer can provide representation in other legal matters that may arise during the tenancy. This can include disputes over property damage, nuisance issues, and other legal disputes between landlords and tenants.
Why Shipp Law?
Handing over the keys to a Tenant for your residential or commercial property is a big deal and you need to treat it like one! The Law Office of Ryan S. Shipp, PLLC and its experienced team of Lantana Landlord Lawyers knows what it takes to assist Florida Landlords in the operation of their day to day business and help Landlords when disputes arise with their Tenants.

Whether it be removal of a commercial or residential Tenant from the property for non-payment of rent, a lawsuit for damages or the drafting of a rental lease agreement or review of a lease, our Lantana Landlord Attorneys have you covered through every step of the process.
Our Lantana Landlord Lawyers are well versed in Florida Statutes Chapter 83, which governs both Residential and Commercial Landlords and Tenants in the State of Florida, Florida Statutes Chapter 82, which governs Unlawful Detainers, and Florida Statutes Chapter 78, which governs Replevin Actions, and Florida Chapter 723, which governs Mobile Home Park Lot Tenancies.
Our Lantana Landlord Lawyers represent both Commercial and Residential Landlords and Property Managers in the following areas:

Negotiating, drafting, and review of commercial and residential leases;
Violation/breach of lease provisions;
Noise violations;
Fighting or other disruptive behavior;
Too many occupants in a dwelling;
Eviction Proceedings and Unlawful Detainer Actions;
Lawsuits for possession;
Security deposit disputes;
Failure to pay rent and rent disputes;
Damage to Property;
Holdover Tenants;
Abandoned property and its disposal;
Ejectments;
Replevins;
Mobile Home Evictions; and
Early termination of Leases.


***

$1,500.00 FLAT FEE

*** RESIDENTIAL EVICTIONS & UNLAWFUL DETAINERS FOR POSSESSION ONLY

See our FEE SCHEDULE