West Palm Beach Unlawful Detainer Lawyers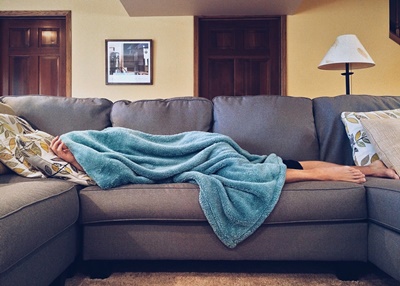 Does your couch look like this every morning? It is quite common for living arrangments over time to come to an end and after the Owner of the property asks politely for the no longer welcome occupant to leave, but they refuse to do so. Whether the now unauthorized occupant is a family member, ex- boyfriend or girlfriend, a friend, or a squatter they remain in your property and you want them out.

The most common question that knowledgeable West Palm Beach Unlawful Detainer Lawyers should first ask to their clients is if there is a Landlord-Tenant relationship wherein there is an exchange of payment ("rent") to live at the property?

If the answer is No, in most cases, depending on several factors which your experienced West Palm Beach Unlawful Detainer Lawyers will point out to you, your living arrangement will most likely fall outside of a traditional Eviction or Ejectment and into the category of what's known as a Florida Unlawful Detainer action which is governed by F.S. Chapter 82. If you're a homeowner in South Florida and are dealing with one of below issues, contact our office today.
Do you have a guest that refuses to leave your West Palm Beach house?
Are you a Palm Beach County Florida homeowner involved in a situation where you have an invited guest into your home and now they have overstayed their welcome?
Do you own a home in Palm Beach County Florida and have had a recent break-up with a boyfriend or girlfriend and they refuse to leave?
Did you help out a family member and now they refuse to leave?
These common situations occur on a daily basis for our clients. The most common questions that our clients ask are:
How do I get them out; and
Can I change the locks?
An Unlawful Detainer action in Florida is a lawsuit that is filed under summary procedure (an expeditided court proceeding) requesting the unauthorized person to be removed from your property the Court. Although similar process to a Florida Eviction proceeding, there is NO Landlord-Tenant relationship between the parties in an Unlawful Detainer Action.
In Florida, an Unlawful Detainer is filed in County Court where the property is situated pursuant to Florida Statute Chapter 82. Therefore, all defenses of law or fact shall be contained in the defendant's answer which shall be filed within 5 days after service of the lawsuit. Also, although always recommended, there is no Notice required by the homeowner to the unauthorized occupant/guest before filing the Unlawful Detainer Action.
Our experienced and knowledgeable West Palm Beach Unlawful Detainer Lawyers can assist with all of your West Palm Beach Unlawful Detainer, West Palm Beach Eviction, and West Palm Bech Ejectment needs. Don't go through this process alone.

See Link to our Blog for more information: Guest Won't Leave House Florida
Our West Palm Beach Unlawful Detainer Attorneys assist out clients with the following issues:
how do i get someone out of my house legally,
how to make someone leave your home,
how to make someone move out of your house,
how to get rid of unwanted guest in your house,
how to make someone leave your house legally,
can i kick someone out of my house if they don't pay rent,
guest refuses to leave my house,
how to get someone to leave your house without being rude,
how do i evict my girlfriend from my house,
how do i get my girlfriend to move out,
how to get rid of a girlfriend who lives with you,
how do i evict my girlfriend who refuses to leave,
how to get rid of a girlfriend that won t leave,
someone refuses to leave my house,
how to evict a live in girlfriend in Florida,
how to evict ex girlfriend from house,