Landlord Attorneys Lake Worth Beach Florida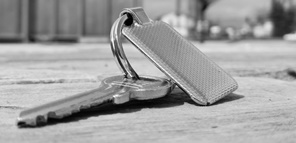 Are you a Landlord with rental property(s) in Lake Worth Beach Florida and need a Lake Worth Beach Landlord Attorney? The aggressive and knowledgeable Lake Worth Beach Landlord Attorneys at the Law Office of Ryan S. Shipp, PLLC are here to assist Landlords with all Landlord/Tenant issues relating to both commercial and residential properties throughout Palm Beach County and South Florida.
Legal Grounds For Evictions In Lake Worth Beach

What are the legal grounds for filing a Florida Eviction? The legal grounds for Evictions are monetary breach of the Lease and a non-monetary breach of the Lease. A monetary breach of the Lease is when the Tenant fails to remit the monthly rental payment. A non-monetary breach of the Lease is when the Tenant fails to abide by the Lease Agreement. More specifically, and for example, where unauthorized occupants are residing in the property not on the Lease or when the Tenant creates a nuisance and breach of the peace. The non-monetary breaches of the Lease are lease specific. It is important to only Evict a Tenant on clear legal grounds as the Tenant will most likely defend him or herself.
Time Is Of The Essence In Eviction Proceedings

As a Lake Worth Landlord, you have the option of accepting rent late or skipping whole months entirely. If this is done, you will most certainly be taken advantage of by your Tenant and it will cost you more in legal fees, and costs. Of course certain situations warrant different outcomes; however, a Landlord must not delay in filing the Eviction. If an Eviction is filed, the Landlord can always work on a Settlement Agreement wherein grave consequences will arise if and when a Tenant defaults on any terms of the Settlement Agreement.
Ensure Compliance With Florida Statutes, Chapter 83
Before a Florida Eviction is filed, it is important to ensure that all requirements of Florida Statutes, Chapter 83 are followed. An Eviction is procedurally based and statute based here in Florida. If a Lake Worth Landlord does not adhere to the Florida Statutes, the Eviction may be dismissed on technical grounds. Florida Statutes, Chapter 83 deals with the Florida Landlord/Tenant Laws and is an important tool in making sure the residential or non-residential tenancy runs smoothly.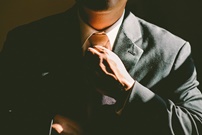 We always reccomend consulting with competent Lake Worth Beach Landlord Lawyers before addressing your Landlord-Tenant matters on your own. The experienced and knowledgeable Eviction Attorneys of The Law Office of Ryan S. Shipp, PLLC are here to assist with ALL aspects of Florida Landlord-Tenant law including Mobile Home Park Evictions which are governed by Florida Statutes, Chapter 723. We serve Broward Landlords, Miami-Dade Landlords, and Palm Beach Landlords.
**Call 24/7 For All Of Your Landlord-Tenant And Eviction Needs**