West Palm Beach Eviction Lawyers

Are you a landlord, property manager, investor, bank or property owner with a rental property(s) in West Palm Beach, Florida?
The aggressive and knowledgeable West Palm Beach Eviction Lawyers at the Law Office of Ryan S. Shipp, PLLC are here to assist with all of your Eviction and Landlord-Tenant needs for both commercial and residential properties in West Palm Beach in order to help get you back your keys fast!
Our well versed and seasoned West Palm Beach Eviction Lawyers help our clients work through problematic situations relating to both monetary and non-monetary violations of the lease agreement and holdover tenancies. Our office also assists our clients with West Palm Beach Unlawful Detainer actions wherein the occupant in the property has not paid rent, is squatting and/or permission to stay has been revoked.
How Much Does It Cost For An Eviction?
The Attorney's Fee and Legal Costs is a Flat Fee of $2,000.00 for a Residential Eviction For possession (non-payment of rent or hold-over tenants) or Unlawful Detainer for possession for up to two (2) defendants.
What Eviction Services Are Included?
Consultation with Eviction Lawyer;
Review, Draft, and Serve Notice if necessary;
Draft/File Complaint with Court, and Serve Tenant(s);
Certificate of Mailings to the County Clerk;
Draft/File Motions and Proposed Orders for Clerk's Default;
Draft/File Non-Military Service Affidavit;
Draft/File Motion and Proposed Orders for Eviction Final Judgment;
Attendance at Court Hearing (if necessary); and
Draft/File Writ of Possession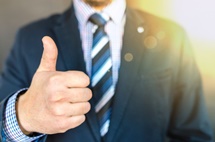 Our $2,000.00 Flat Fee applies to ALL Florida residential evictions for possession for non-payment of rent and termination of tenancy or Florida unlawful detainer actions for removal AND up to two (2) court related appearances if necessary. *** NO HIDDEN FEES OR COSTS.*** If the Tenant(s) or Unauthorized Occupant(s) tender payment or keys during the notice period, as a courtesy, the firm will return all fees and costs to client less $750.00 for processing your file. Additional fees and costs may apply for contested matters, multiple court appearances, travel, and defending counterclaims. See our fee schedule for Commercial Eviction Pricing and contact our office for pricing regarding Florida Mobile Home Park Evictions.
5 Tips For Florida Landlords
Here are five tips for Florida landlords that might help you out:
Make sure you know the Florida Landlord-Tenant Laws. That way you'll be aware of what you're legally obligated to do, like making sure the rental property is habitable, returning security deposits, and giving proper notice before you enter the rental property.

Screening potential tenants is a good idea. Doing background checks, verifying employment and income, and checking rental history can help you avoid renting to anyone who might cause problems down the line.

Keep the rental property in good condition. Regular inspections, responding promptly to repair requests, and ensuring the property is up to code can help you avoid legal issues and keep your tenants happy.

Use a written lease agreement. This is a good way to protect yourself and your tenants by making sure everyone is on the same page. Include things like the rent amount, lease term, security deposit amount, and any restrictions on the property.

Communicate effectively with your tenants. Being responsive to their inquiries, providing clear instructions, and being respectful in all interactions can help prevent misunderstandings and resolve any issues that may come up.
Why Shipp Law?
If you are a landlord in West Palm Beach, Florida and you need to evict a tenant, it's important to understand your rights and options under the law. One way to protect yourself and ensure that you are following the proper procedures is to hire experienced eviction lawyers that specialize in handling landlord-tenant disputes and can help you navigate the process of evicting a tenant. They can provide legal advice and representation in court, and they can help you understand your rights and responsibilities as a landlord.
There are several reasons why a landlord might need to evict a tenant in West Palm Beach. Some common reasons include nonpayment of rent, violation of the terms of the lease agreement, or damage to the property. Regardless of the reason for the eviction, it's important to follow the proper procedures in order to legally evict a tenant. This includes serving the tenant with a written notice to vacate and giving them the required amount of time to leave the property. If the tenant does not vacate the property within the specified time period, the landlord can file a lawsuit known as an "eviction" action in order to evict the tenant.
If you are a landlord in West Palm Beach and you need to evict a tenant, it's important to seek the advice of an experienced eviction law firm such as Law Office of Ryan S. Shipp, PLLC, which can help you understand your rights and responsibilities under the law and ensure that you are able to successfully evict a tenant and regain possession of your property.
Notice Requirements For Termination Of Residential Tenancy In Florida
With only several limited exceptions, written notice is required for a Landlord to terminate the tenancy. For termination based upon non-payment of rent, a 3-day notice is required from the Landlord to the Tenant. For termination of tenancy based upon violations of the lease, rules or Florida statutes, a 7-day notice is generally required. For termination of a month-to-month tenancy, unless a limited exception applies, the Landlord shall provide the Tenant with notice no later than 15-days prior to the commencement of the next rental period that the tenancy is terminated. All termination notices must be in writing.
Florida Eviction Process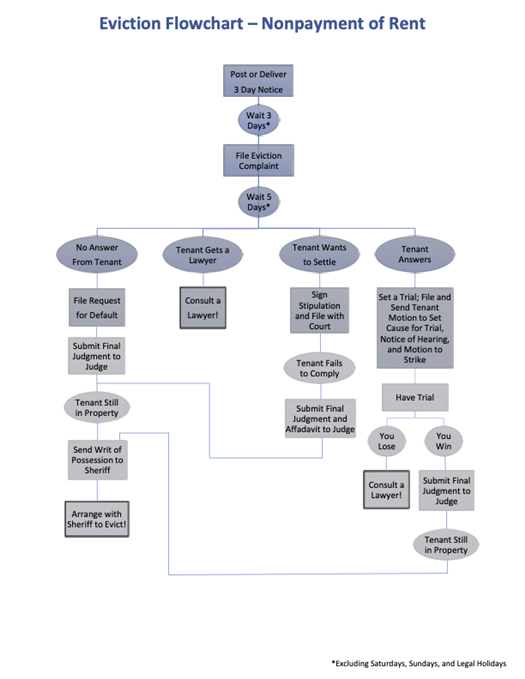 The eviction process in Florida starts with the landlord giving the tenant a written notice, which could be a notice to pay rent or fix a lease violation, or a notice of termination without a specific cause. If the tenant doesn't comply with the notice, the landlord can file a complaint for eviction with the court.
The tenant must be served with a copy of the complaint and a summons, which states that the landlord is seeking possession of the property. The tenant then has five days to file an answer to the complaint.
At the hearing, a judge will decide whether the landlord can evict the tenant. If the judge rules in favor of the landlord, a writ of possession is issued. This gives the landlord the legal right to have the sheriff remove the tenant and their belongings from the rental property.
The eviction process in Florida can be complicated, and it's important to have an experienced West Palm Beach Eviction Lawyers, such as Ryan S. Shipp, Esquire, to help guide you through the legal system and protect your rights during the process.
Our services are not only limited to the issues above. The West Palm Beach Eviction Lawyers at Law Office of Ryan S. Shipp, PLLC are here to assist Landlords and Tenants with ALL aspects of Florida Landlord-Tenant law.
**Call 24/7 for all of your West Palm Beach Landlord-Tenant and Eviction needs**
Our Office is located in Lantana, Florida. We serve all of Florida.
Palm Beach County Evictions


Boca Raton Eviction Attorneys
Boynton Beach Eviction Attorneys
Delray Beach Eviction Attorneys
Jupiter Eviction Attorneys
Lake Worth Eviction Attorneys
Lantana Eviction Attorneys
Palm Beach Gardens Eviction Attorneys
Riviera Beach Eviction Attorneys
Wellington Landlord Attorneys
Broward County Evictions


Dania Beach Eviction Lawyers
Davie Eviction Lawyers
Deerfield Eviction Landlord Lawyers
Fort Lauderdale Eviction Lawyers
Hallandale Beach Eviction Lawyers
Hollywood Eviction Lawyers
Parkland Eviction Lawyers
Pembroke Pines Eviction Lawyers
Pompano Eviction Lawyers
Miami-Dade County Evictions


Aventura Eviction Lawyers
Brickell Eviction Lawyers
Coral Gables Eviction Lawyers
Doral Eviction Lawyers
Golden Beach Eviction Lawyers
Hialeah Eviction Lawyers
Miami Eviction Lawyers
North Miami Beach Eviction Lawyers
Sunny Isles Beach Eviction Lawyers