West Palm Beach Eviction Lawyers

Are you a West Palm Beach Landlord, Property Manager, Investor, Bank or Property Owner with a rental property(s) in West Palm Beach, Florida?
The aggressive and knowledgeable West Palm Beach Eviction Lawyers at the Law Office of Ryan S. Shipp, PLLC are here to assist with all of your Eviction and Landlord-Tenant needs for both commercial and residential properties in West Palm Beach in order to help get you back your keys fast!
Our well versed West Palm Beach Eviction Lawyers help our clients work through problematic situations relating to both monetary and non-monetary violations of the lease agreement. Our office also assists our clients with West Palm Beach Unlawful Detainer actions wherein the occupant in the property is not paying rent, is squatting and/or permission to stay has been revoked.
How Much Does It Cost For An Eviction?
The Attorney's Fee and Legal Costs is a Flat Fee of $1,500.00 for a Residential Eviction For possession (non-payment of rent or hold-over tenant) or Unlawful Detainer for possession for up to two (2) defendants.
What Eviction Services Are Included?
Consultation with Eviction Lawyer;
Review, Draft, and Serve Notice if necessary;
Draft/File Complaint with Court, and Serve Tenant(s);
Certificate of Mailings to the County Clerk;
Draft/File Motions and Proposed Orders for Clerk's Default;
Draft/File Non-Military Service Affidavit;
Draft/File Motion and Proposed Orders for Eviction Final Judgment;
Attendance at Court Hearing (if necessary); and
Draft/File Writ of Possession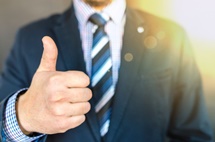 Our $1,500.00 Flat Fee applies to ALL Florida residential evictions for possession for non-payment of rent and termination of tenancy or Florida unlawful detainer actions for removal AND up to two (2) court related appearances if necessary. *** NO HIDDEN FEES OR COSTS.*** If the Tenant(s) or Unauthorized Occupant(s) tender payment or keys during the notice period, as a courtesy, the firm will return all fees and costs to client less $350.00 for processing your file. Additional fees and costs may apply for contested matters, multiple court appearances, and defending potential counterclaims. See our fee schedule for Commercial Eviction Pricing and contact our office for pricing regarding Florida Mobile Home Park Evictions.
Our services are not only limited to the issues above. The West Palm Beach Eviction Lawyers at The Law Office of Ryan S. Shipp, PLLC are here to assist Landlords and Tenants with ALL aspects of Florida Landlord-Tenant law.
**Call 24/7 for all of your West Palm Beach Eviction and Landlord Tenant needs**
Our Office is located in Lantana, Florida. We serve all of Florida.
Palm Beach County Evictions


Boca Raton Eviction Lawyers
Boynton Beach Eviction Lawyers
Delray Beach Eviction Lawyers
Lake Worth EvictionLawyers
Lantana Eviction Lawyers
Palm Beach Gardens Eviction Lawyers
Riviera Beach Eviction Lawyers
Wellington Landlord Lawyers
Broward County Evictions


Dania Beach Eviction Lawyers
Davie Eviction Lawyers
Deerfield Eviction Landlord Lawyers
Fort Lauderdale Eviction Lawyers
Hallandale Beach Eviction Lawyers
Hollywood Eviction Lawyers
Parkland Eviction Lawyers
Pembroke Pines Eviction Lawyers
Pompano Eviction Lawyers
Miami-Dade County Evictions


Aventura Eviction Lawyers
Brickell Eviction Lawyers
Coral Gables Eviction Lawyers
Doral Eviction Lawyers
Golden Beach Eviction Lawyers
Hialeah Eviction Lawyers
Miami Eviction Lawyers
North Miami Beach Eviction Lawyers
Sunny Isles Beach Eviction Lawyers