Florida Foreclosure Defense Attorneys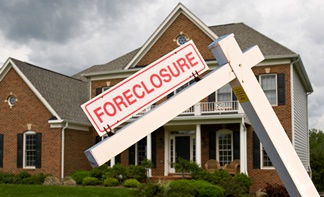 In recent times, Florida has seen a significant increase in foreclosure cases due to millions of Americans struggling to keep up with mortgage payments.
Florida Foreclosure Defense Lawyers can help you explore different options for avoiding foreclosure, such as loan modifications, short sales, or bankruptcy. They can also challenge the legality of the foreclosure and argue that the lender didn't follow proper procedures or violated your rights as a borrower. One of the significant benefits of hiring a Florida Foreclosure Defense Attorney, such as Law Office of Ryan S. Shipp, PLLC is that they can help you understand the complex Florida legal system, explain the various steps in the foreclosure process, and can also help negotiate with your lender, while providing representation in court if required.
The Foreclosure Defense Lawyers at Law Office of Ryan S. Shipp, PLLC, also understand that losing your home can be an emotional and overwhelming experience. We're here to help provide emotional support and guidance to help you through this difficult time.
Has the Coronavirus or another financial dowturn placed you in a postion where you cannot pay your mortgage payment? Whether it be from the loss of a job, being sick or kids being home from school, you're not alone, and there may be options for you. The State of Florida is a judicial Foreclosure state. In simple terms, the Bank must go through the Florida judicial system and have the Court approve the Foreclosure of your home.

Since 2008, attorney Ryan S. Shipp has represented numerous Lenders (Banks) in 1000's of commercial and residential foreclosure actions throughout the State of Florida. Mr. Shipp has carried over his experience, insight, and knowledge gained while representing Lenders and Banks, to NOW vigorously represent YOU, the property owner, in defending the Foreclosure of your Florida commercial or residential property(s).
In Florida, once served with a foreclosure complaint, you have ONLY 20 days to file a response. Failure to file a response with the Court, can result in the loss of your rights to defend and fight the foreclosure proceedings. In a foreclosure proceeding, time is of the essence, so make sure that you when you need competent Florida Foreclosure Defense Lawyers, you contact the Law Office of Ryan S. Shipp, PLLC in order to help protect and preserve your rights. We defend property owners in fighting back against the Bank and the HOA.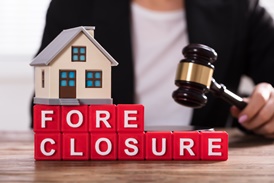 Whether your property is commercial or residential, my goal is to help buy you more time in order to:
Negotiate a work-out with the Lender through a Loan Modification;
Sell your commercial or residential property for a fair price through a Short Sale;
Refinance your commercial or residential property at a fair rate;
Renegotiate your interest rate; and
Reduce the principal balance of your loan.
***Call 24/7 For Your
Foreclosure Defense Needs***
Our Office is located in Lantana, Florida. We are Florida Foreclosure Defense Lawyers. We serve South Florida:
Palm Beach County

Boca Raton
Boynton Beach
Delray Beach
Lake Worth
Lantana
Palm Beach Gardens
Riviera Beach
Wellington
West Palm Beach
Broward County

Dania Beach
Davie
Deerfield Beach
Fort Lauderdale
Hallandale Beach
Hollywood
Parkland
Pembroke Pines
Pompano
Miami-Dade County

Aventura
Brickell
Coral Gables
Doral
Golden Beach
Hialeah
Miami
North Miami Beach
Sunny Isles Beach
foreclosure defense | defense to foreclosure | foreclosure defense attorney | foreclosure defense lawyer | foreclosure defense attorney near me | foreclosure defense Florida | foreclosure defense Miami | foreclosure defense center | foreclosure defense florida | foreclosure defenses florida | how to fight a foreclosure | foreclosure defense attorney Palm Beach | foreclosure defense attorney florida