Lantana Personal Injury Lawyers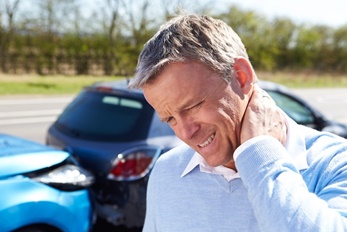 The Importance Of Hiring A Skilled Personal Inury Attorney
The team of attorneys and support staff at The Law Office of Ryan S. Shipp, PLLC is committed to giving each client the personalized attention they deserve while we work to protect your legal rights. We have an exceptional record of obtaining results in personal injury cases. We are known for being aggressive in our pursuit of our clients' rights. Call your Lantana Personal Injury Lawyers and let us fight for your rights today!
If you have suffered a serious injury in an auto accident that was not your fault, you have the right to seek compensation from the at fault parties. These cases can be extremely complex and it is important to have strong legal representation behind you from the start. Our Lantana Personal Injury Lawyers have the experience, knowledge and commitment to properly handle your case and take it to trial if required.
Representatives from the at-fault parties' insurance companies, or your own insurance company, may contact you. Other than reporting your claim to your insurance company, it is recommended that you do not give them a statement about the accident before consulting with an experienced Lantana Personal Injury Lawyer. You may unknowingly give them a basis to fight your claim.
If one of the at-fault parties was a city, county or state employee, speak with an attorney immediately as there are special procedures which must be handled first before filing a claim.
If the crash was caused as the result of a highway or roadway defect, special procedures apply in order for you to recover for your injuries.
Serious auto accidents require the guidance of experienced Lantana Personal Injury Lawyers. The attorneys at the Law Office of Ryan S. Shipp, PLLC have years of experience with a proven track record in handling motor vehicle accident cases, including cases involving liability insurance, uninsured/underinsured motorists coverage, medical payments coverage, personal injury protection and property damage claims.
Our experienced trial lawyers will work with your physicians and other medical professionals to assess and review all the short and long-term medical aspects of your case. Our detailed understanding of Florida automobile insurance and liability laws mean that we understand the different sources of recovery available to car accident victims and their families, as well as the various theories of liability that enable those victims to collect from the parties who caused them harm. Contac the Law Office of Ryan S. Shipp, PLLC at 561.699.0399 for a free consultation and let us be your Lantana Personal Injury Lawyers. Our office is located in Lantana, Florida. We serve South Florida.
Remember- There is no fee unless we recover for you.